Please Note:
This Wikia is for assistance, and in no way affiliated with Vetex, or any of the moderators of Arcane Adventures. Feel free to check out official wiki here.
Welcome to Roblox Arcane Adventures Wikia!
Arcane Adventures
is a 2015 paid-access ROBLOX game by
Vetexgames.
This magic-based RPG takes place in a giant oceanic location with scattered islands. Players are free to explore the vast land on ships, talk to NPCs, complete quests, fight powerful bosses, find cool items and weapons, learn powerful attacks, and more. All while battling other players. It is the 3
rd
game in the Arcane Trilogy.
Wiki News
Wiki statistics:
217 active users
297 articles
A total of 70,217 edits have been made since this wiki has born.
Meet the Bureaucrats
Morris Worm & RagingAce
They are the bureaucrats of this wiki, they can make important decisions for the wiki. Ask them for any questions about the wiki!
Want to be a moderator or administrator of this Wikia? Send us an application here!
We need your feedback to improve this wikia. Provide it anonymously on our google form. Alternatively, reply on this thread.
New to The Wikia?
Wikia Staff Members
Keep in Touch
Click to join us on our Discord Server! (Wiki members only)
Wikia Polls
Which is the most iconic island for AA
Developer's Tweets
Featured Image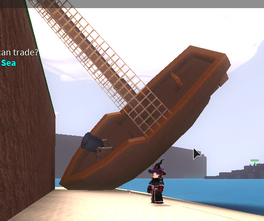 Captured by XThePixelManx