Overview
Morock Creed was the notorious original owner of the Promethean Flame Curse. He died along with his pirate ship, The Bermuda Locket.
He is the original owner of "The Sword Of Morock's Fire " and imbedded a little of his Promethean Flame Curse within it. He was also a former member of the One Shot Pirates.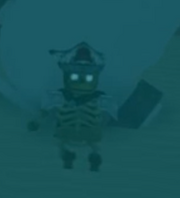 Ad blocker interference detected!
Wikia is a free-to-use site that makes money from advertising. We have a modified experience for viewers using ad blockers

Wikia is not accessible if you've made further modifications. Remove the custom ad blocker rule(s) and the page will load as expected.